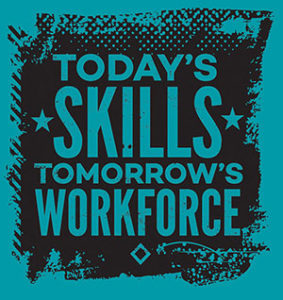 COUNCIL BLUFFS – Oftentimes, the best way to learn something is to practice doing it.
Starting this January, students from three Iowa school districts will be given firsthand exposure to the workplace through Today's Skills, Tomorrow's Workforce, Vodec's new community-based employment program.
The program, which launches Jan. 20, will give participants the opportunity to explore different work environments and experience what it's like to have a job.
Council Bluffs Community School District officials approached Vodec last summer to discuss the possibility of expanding the district's community-based work options for students with mild or moderate  intellectual disabilities, said Vodec's Western Iowa Services Operations Director Mark Stromer. "Transitioning from school life to life after graduation is an important step in the growth and development of all students, and we're pleased to be able to add this program to our existing services," Stromer said.
When school is in session, those enrolled will spend one two-hour session with the program Monday through Friday. One of the sessions will involve classroom work, and the remainder will be spent at a job site. Vodec staff will be present at each site to train, supervise and evaluate the students with input from job site staff. Each job site will offer a number of rotations related to specific jobs, including custodial, clerical, food service and front desk service, among others. Each rotation will last about six weeks. All students will receive minimum wage for the hours they work.
The students won't displace regular employees, Stromer said. They must be at least 16 to participate, and enrollment in the program does not ensure the student a job when it concludes.
The Council Bluffs, Lewis Central and Tri Center school districts will participate in the program's inaugural sessions at two job sites – The Healthy Living Center at the Y and Planet Fitness in Council Bluffs. "Our goal is to grow our job sites and have a variety of rotations available so schools can assign their students to get training in a specific area," Stromer said. The program also will work with the job sites to create courses for job-specific certifications like Serve Safe, a certification exam for food service professionals.
Jenny Salsbury, day services supervisor for Vodec's Adult Transition Program (ATP), will oversee Today's Skills, Tomorrow's Workforce.
For more information about becoming a Today's Skills, Tomorrow's Workforce job site, contact Stromer at mstromer@vodec.org. If you're a school district interested in receiving more information, contact Vodec Services Development Director Daryn Richardson at drichardson@vodec.org.