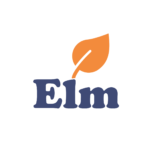 Founded in response to real-world need. Staffed by individuals with compassion, integrity, leadership, creativity, accountability, patience and kindness. Ready to adapt to a changing world to meet the needs of those it serves.
Vodec's Elm Program (Elm stands for "Exceptional living with multiple disabilities) was founded in 2003 by a group of parents seeking a safe place for their children to go during the day – one that would allow them to work on their habilitation goals while encouraging them to connect with others and explore the world that begins right outside their own front doors.
"We're here to help our consumers live the exceptional life that each of them deserves," said Megan Davidson, Nebraska Day Services Supervisor.
Today, Elm serves more than 35 consumers from Douglas and Sarpy counties. In recognition of its 15th anniversary in 2018, the program's physical space in Omaha underwent a dramatic transformation. Confining walls were demolished, remaining walls were painted in a vibrant and welcoming color palette, adaptive equipment was upgraded, the activity supply closet was stocked, and new learning tools were purchased.
It's the relationships and individualized attention, though, that keep Elm consumers coming back year after year. Some have been attending since day 1. "We make it a big point to share laughter, smiles and fun," said Beth Joslin, Nebraska Day Services Manager responsible for the program.
For more information about Elm, email bjoslin@vodec.org.
"IN THEIR OWN WORDS"
We believe 'disabled' means 'differently abled.'
– Beth Joslin | Nebraska Day Services Manager
We embrace each other's differences, because different is beautiful.
– Megan Davidson | Nebraska Day Services Supervisor
I wouldn't change them for the world, but I hope to change the world for them.
– MaKayla Camden | Day Services Coordinator
Alone we can do so little. Together, we can do so much.
– Kay Akomolafe | Day Services Coordinator
Working hard for something we don't care about is stress; working hard for something we love is called passion.
– Izrael Hartshorn | Certified Nursing Assistant