Council Bluffs, Iowa | November 3, 2017 — We are starting to get a better sense of how Iowa will handle the transition of AmeriHealth Caritas members to other Managed Care Organizations (MCOs). As you know, AmeriHealth Caritas has opted to not continue as one of Iowa's MCOs after November 20, 2017. A webinar sponsored by the Iowa Association of Community Providers (IACP) this afternoon has given us a glimpse into the process, and how it will affect companies like Vodec. As a result, we have additional information to pass on to our consumers, parents/guardians and staff.
As we have previously explained, each Iowa Health Link member who is currently covered by AmeriHealth Caritas is scheduled to receive a new MCO assignment within the next two weeks.  According to IACP, officials will begin mailing those letters this coming Monday, November 6, 2017. No matter how much mail you have received in the past from your insurer, this letter is VERY important. Ignoring it could put your Vodec services at risk, at least temporarily.
Responding to the notification is the first step in making sure your December transition goes smoothly.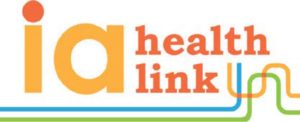 If you are a Vodec consumer, watch the mail closely for your letter. If you are a guardian to a Vodec consumer, please make sure that you are on the lookout for a letter from Iowa Health Link. It will have their logo and letterhead, and include some details about why the transition is necessary. On the back side of the letter you will find a new MCO assignment and contact information to reach your new provider — either Amerigroup or United Health Care.
If you do not receive a letter by November 16, 2017, contact your current MCO case manager!

 It is imperative that you contact your NEW MCO as quickly as possible once you know which company will be handling your case going forward. Once you have them on the telephone, the conversation you need to have begins with "I need authorization to continue services."
We do not yet know how long authorizations will take to process. According to IACP, this change affects about 218,000 Iowans. That means the company you are calling will be trying to process about 100,000 new customers in the next 20 days. That's a long line, so you want to be as close to the front as you can be. We strongly recommend that you reach out to your new MCO within 15 minutes of receiving your letter in the mailbox. It may sound a little aggressive, but the truth is somebody will be at the back of that line. We don't want it to be you.
The authorization is the permission Vodec needs to provide services to a specific person and receive payment for them. Vodec will not provide any services without authorization from your MCO in place. That means you will need authorization for each line of service you receive.
Today, we know we will need an additional step. After you have contacted your new MCO, please provide a copy of your assignment letter to your Vodec service manager. You can bring a copy into the Vodec office in person, or send it in via e-mail or snail mail. Just make sure your manager has the information so the organization knows how many consumers are in limbo, or if there are people we serve who need assistance with the transition. Contact information for the managers is listed below. Bringing them into the loop will make it easier for Vodec to track your transition, and help you work through the process should there be any hiccups or delays.

Please continue to check vodec.org, facebook.com/vodecinc/, and your text messages for updates from Vodec about this transition. We know that it will be a rocky ride, but we believe together we can make
it work!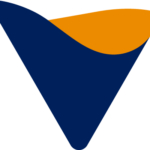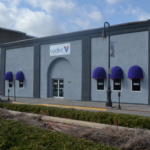 Council Bluffs:
Mail
612 South Main Street
Council Bluffs, Iowa 51503
Fax – 712.328.8161
Managers

Day Services – Erin Gantz(egantz@vodec.org)
Residential Services – Micky Jackson (mjackson@vodec.org) or Robin Stix (rstix@vodec.org)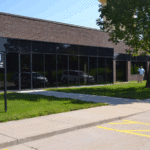 Urbandale:
Mail
4406 114th Street
Urbandale, Iowa 50322
Fax: 515.777.2921
Manager
Heidi Hall – (hhall@vodec.org)
* * * * *