Steve Hodapp | Chief Executive Officer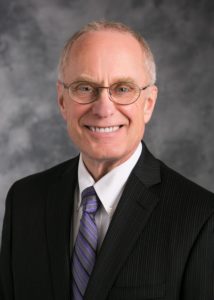 Steve Hodapp began his duties as chief executive officer at Vodec in 1997.
A native of Sioux City, Iowa, he received his bachelor's degree from Briar Cliff University and has completed work toward his master's degree at the University of South Dakota.
As Vodec's CEO, Steve is responsible for ensuring the organization's compliance with internal and external regulatory standards, creating and implementing policies to meet state and federal labor regulations, initiating new service programs, expanding the production department, supervising financial functions and reporting requirements, leading the board of directors in planning and corporate activities, and coordinating efforts with other local and statewide organizations.
During his tenure at Vodec, Steve has led the effort to grow the organization from one service for one target group in one specific area to multiple service lines for a diverse group of service participants in multiple geographic areas in Iowa and Nebraska.
His past and present affiliations include The ARC of Nebraska, the Pottawattamie County Mental Health Planning Council, the Nonprofit Association of the Midlands, the Association for Persons in Supported Employment, the Nebraska Providers Network, the Nebraska Association of Service Providers, Friends of NASP and the Iowa Association of Community Providers.
Steve currently serves as treasurer of NASP and Friends of NASP, is a member of NASP's executive committee, and is a member of IACP's finance and political action committees.
He has four children and eight grandchildren ages three to 22. In his free time, he likes to mountain hike and read.