Sheila Gathercole | Central Iowa Services Operations Director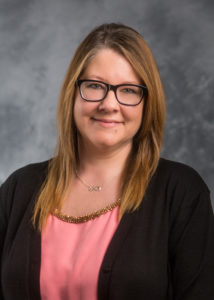 Sheila Gathercole began her career at Vodec in 2017 as a day services supervisor. She was promoted to day services manager the following year and was named as Central Iowa's services operations director in 2019.
A native of Boone, Iowa, Sheila received her degree in human services and liberal arts from Des Moines Area Community College. Following graduation, she worked with juvenile delinquent males before focusing on her passion – empowering and improving the lives of adults with disabilities.
She has six siblings, including one brother with an intellectual disability, and loves the opportunity to spend time with all of them. Sheila also has two sons – Anthony and Dillon. She currently lives in Madrid, Iowa. In her spare time, she enjoys visiting Anthony in Colorado, hiking, biking, family get-togethers and relaxing with her fur babies.