Jeremy Dunkirk | Production Director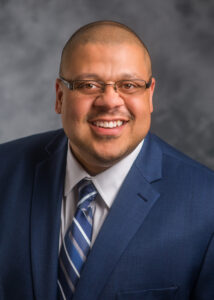 Jeremy Dunkirk began his duties as production director at Vodec in 2013.
A native of Springfield, Ill., he graduated with a B.S. in theological studies from Olivet Nazarene University and received his MBA with a concentration in human resources from Indiana Wesleyan University.
Prior to arriving at Vodec, Jeremy worked as an administrator for the Salvation Army for 15 years, where he oversaw the company's finance and program decisions for the area.
Jeremy has two children – a son who's currently finishing his degree in psychology at Evangel University, where he also plays soccer – a daughter who's completing her degree in special education at the College of St. Mary's, and one grandson who's working on completing preschool.
During his spare time, Jeremy works with foster children and struggling families. He's a fan of old American muscle cars and enjoys building and restoring cars.