Andrea Smith | Quality Assurance Director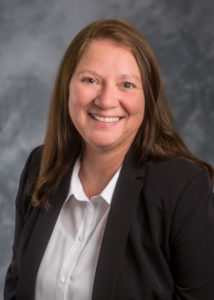 Andrea Smith began her duties as quality assurance director at Vodec in 2010.
She grew up in Carson, Iowa. Today, she and her husband, Andy, live in his grandparents' home on a century farm outside Carson. Before starting at Vodec, Andrea worked for a stock brokerage firm for 25 years before it was bought out. As Vodec's Quality Assurance Director, she monitors and promotes safety and helps maintain compliance for the nonprofit. She also reviews policies and procedures and conducts safety committee and quality improvement meetings.
Andrea and Andy have two adult children, Tyler and Cassie. Tyler graduated from Iowa State University, and Cassie graduated from the University of Iowa. She said the family comes together as fans of the Kansas City Chiefs.
In her spare time, Andrea likes to sew, crochet and read.